We have 29 expert panellists, working across six panels, who provide specialist advice and help schemes move through our assessment process as efficiently as possible. They can support schemes where the sponsoring employer is in distress or to us directly. The panels provide more certainty to members and reduces costs to levy payers.

The panels include:

• Trustee and Support Services
• Specialist Administration and Actuarial Services
• Audit Services
• PPF Legal Panel
• PPF+ Advisory
• Data Support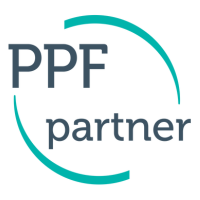 They use the PPF Trustmark badge to show the high-quality of service they provide to members of schemes in PPF assessment.

The Trustmark aims to reassure members of schemes in PPF assessment that the communications they are receiving are from organisations that are working closely with us to secure the best possible outcome.

The badge may be used in a number of ways, including in member communications for schemes in PPF assessment, on online member portals, and on scheme specific websites.
Trustee and Support Services
Assessing the impact of reorganisations and restructurings on the pension scheme and its employer covenant, including any mitigation that may be required to repair any detriment
'Moral hazard' risk review, to consider likelihood of TPR intervention
Supporting trustees in assessing proposals to compromise scheme benefits and separate the pension scheme from the sponsor
Providing expert advice and assistance in restructuring negotiations
Undertaking or reviewing insolvency contingency planning
Advising trustees post an insolvency event or post a restructuring plan implementation