We support Lives Not Knives
Lives Not Knives work in Croydon and London to educate, empower and engage young people affected by youth crime and violence. They're dedicated to supporting young people create positive futures through providing tailored mentorship and advice.
As our charity partner, we use our skills, fundraising activities and volunteering to support their mission of preventing youth violence in our local community.

If you'd like to support their important work, you can do so on the Lives Not Knives donation page.
We're pleased to be a community partner, alongside Lives Not Knives, for the Croydon Stands Tall art trail, running 21st August - 27th October. You can find out more about the project on the Croydon Stands Tall website.
Our volunteering and partnerships
Our colleagues have five days of volunteering leave every year which they can use to support charities and local organisations. This financial year, we have a goal of reaching 500 volunteering days across the organisation. As of the end of August, we've achieved 100 volunteering days.
We share volunteering opportunities where our employees can use their skills and experience in different ways, with a focus on supporting underrepresented groups and the environment.
We build partnerships and volunteer with industry and local organisations that:
Promote financial literacy and IT skills in the community
Give us ways of boosting the pipeline of talent from underrepresented groups in the financial services industry and related professions
Support the transition to Net Zero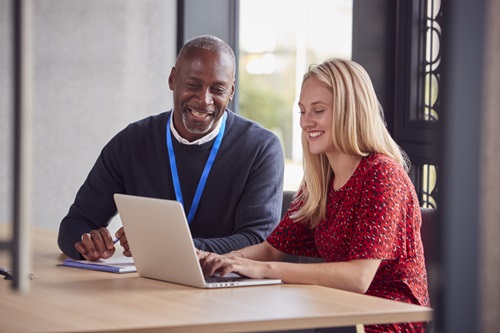 Sustainability
Our sustainability strategy sets out how we aim to achieve our ambition for catalysing the growth of a sustainable pensions industry. It outlines the four key sustainability goals that we've identified in areas where we can make a real difference. These are:
Demonstrating excellence in responsible investment
Ensuring effective stakeholder engagement with integrity and respect
Championing collaboration and leading by example
Being accountable for minimising our own environmental impacts
The strategy also covers how we plan to reach Net Zero for our operations by 2035 or sooner and how, through our investment activities, we seek to contribute to the global transition to Net Zero.